Use Alt+Tab or Super+Tab frequently in Ubuntu or Fedora Linux? This extension replace the default window switcher with advanced options.
It's AATWS, Advanced Alt-Tab Window Switcher, a Gnome Shell extension which may be useful for those working with many application windows at the same time.
The extension adds type to search function to the Alt/Super + Tab window/app switchers. Which allows to quickly find your opened app or window. It will also try to search and launch system applications if no match app/window exist.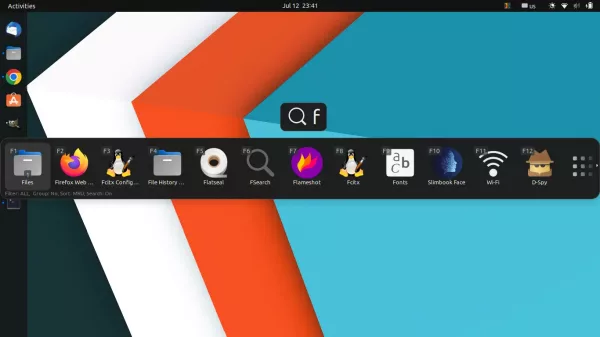 As you see, each item in the switcher has corresponding hotkey (F1, F2, F3 …) for quick access with one key, rather than hitting Tab multiple times.
Also, many configure options are available in the extension settings dialog, including:
Move Alt/Super + Tab switcher in screen top, center or bottom.
Show switcher in different monitor.
Use Up/Down arrows to switch workspace while using the switcher.
Configure window/app icon size, mouse actions, and more.
How to Install AATWS App/Window Switcher
For Ubuntu 22.04, search for and install "Extension Manager" in Ubuntu Software. You may then use the tool to install the extension:
For Ubuntu 20.04 and other Linux with GNOME, use the ON/OFF switch in the link below to install it: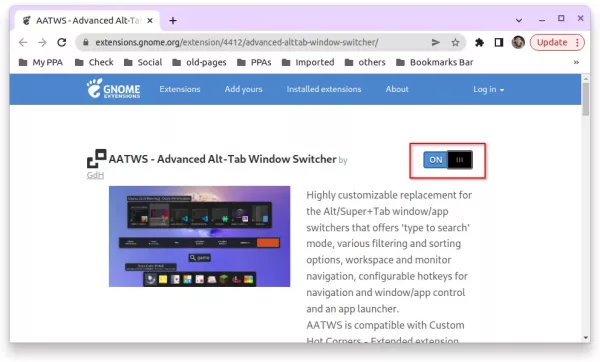 NOTE: Debian and Ubuntu need to first install the agent package by running the command below in terminal first:
sudo apt install chrome-gnome-shell

And install the browser extension via the link in that page if you don't see the ON/OFF switch, and finally refresh the web page.