The default Gnome desktop lacks an option to disconnect current wifi connection. For those who want the function in Ubuntu 20.04, a gnome shell extension is available to do the job.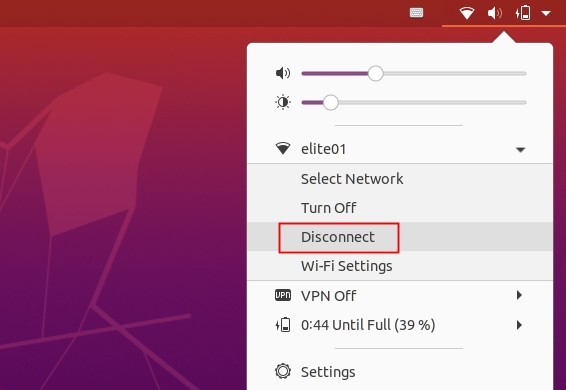 1.) To install the extension, go to Disconnect Wifi extension web page, turn on the toggle and click 'Install' in pop-up dialog.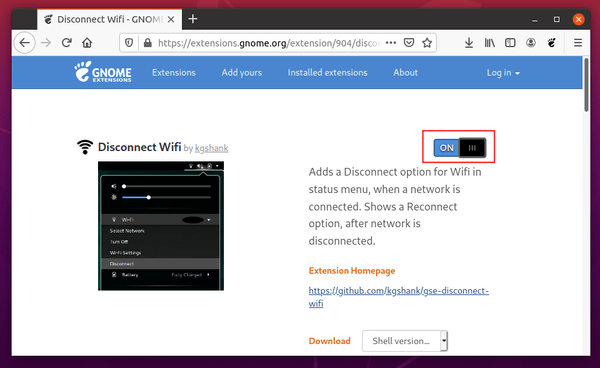 Don't see the toggle? Do following steps, then refresh the web page.
Click the link text "click here to install browser extension" and follow the pop-ups to install the browser extension:

Then open terminal via Ctrl+Alt+T and run command:

sudo apt install chrome-gnome-shell
2. (Optional) You can manage the gnome shell extension via either Extensions utility or Gnome Tweaks > Extensions.