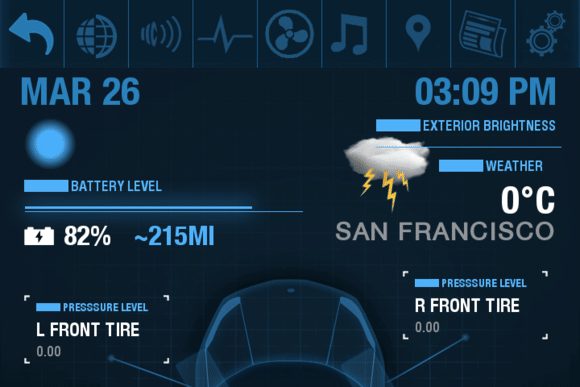 Automotive Grade Linux could be the answer to today's woefully fragmented, often frustrating automotive operating-system landscape. A project of the Linux Foundation, AGL is currently focused on providing an operating system for in-vehicle infotainment consoles. But its backers envision an OS that can control instrument clusters and handle everything from connected-car features to autonomous vehicles. Toyota, Honda, Mazda, Nissan, Subaru, Mitsubishi, Ford, and Jaguar Land Rover are all participating.
I spoke with Dan Cauchy, general manager of the Automotive Grade Linux project at the Linux Foundation, to learn more about this project.
An open-source software platform for cars
As Cauchy puts it, car companies realize they've fallen behind consumer electronics companies. Nowhere is that more obvious than in the dashboard experience. Compare an average car's "navigation system"—often a touchscreen console—to a modern Android phone or iPhone. It's slower, clunkier, and doesn't have anywhere near the same app ecosystem.  These in-car systems are often $1,000 or more, which actually makes them more expensive than the high-end smartphones they lag behind.
Google and Apple are tackling this with Android Auto and CarPlay. Both of these function the same way—the phone does all the work and powers the in-car display. But that doesn't solve the problem for car companies, which still need an operating system for that in-car screen, even if they want to support Android Auto and CarPlay. They also need a solution for people who don't want to plug a in phone. And car companies would prefer to provide their own experience, rather than completely abandon the user experience to Google and Apple.

But those in-car "infotainment" systems are just the starting point. Automotive Grade Linux will continue to expand to do more things.
AGL is designed to be a single platform for the automotive industry—similar to what Android did for the mobile industry, according to Cauchy. Like Android, the entire project is free, open-source software that anyone can download, right now.
The open-source part is key. Rather than car manufacturers contracting out the software to a company that provides a little black box full of proprietary code that only works in a single car, they are building a software platform that can be added to and reused. This means there will be a common app ecosystem for application developers to target, too.
When can I get it?
AGL isn't included in any  cars yet, but the first version was released at CES 2016 back in January. You can watch a demo of the actual functioning software—controlling automotive hardware—from CES.
Version two is targeted for July, with version three slated for CES 2017. Cauchy expects manufacturers to begin integrating version three into their cars, with the first Automotive Grade Linux systems appearing in 2018 model vehicles.