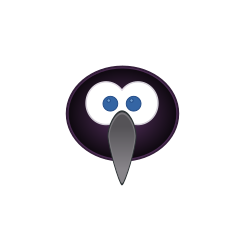 Cawbird is a modern lightweight Twitter client for GNOME 3. It features inline image and video preview, creation of lists and favorites, filtering of tweets and full text search.
"Cawbird is a fork of Corebird, which became unsupported after Twitter disabled the streaming API. Cawbird works with the new APIs and includes a few fixes and modifications that have historically been patched in to IBBoard's custom Corebird build on his personal Open Build Service account."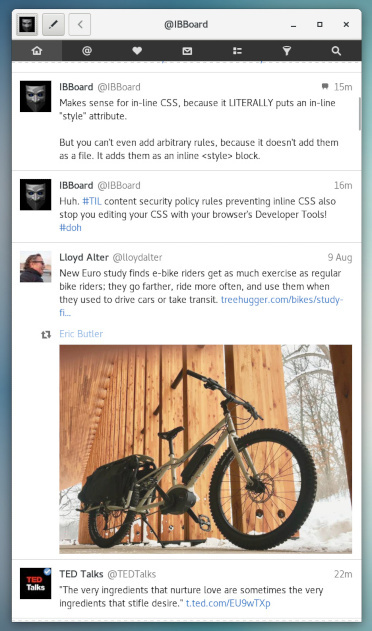 Cawbird has the following limitations due to changes in the Twitter API (imposed by Twitter, not the fault of the client):
Cawbird will update every two minutes
Cawbird does not get notified of the following, which will be refreshed on restart:

Unfavourite
Follow/Unfollow
Block/Unblock
Mute/Unmute
DM deletion
Some list changes
How to Install Cawbird in Ubuntu:
The easiest way is simply search for and install cawbird from Ubuntu Software.
This is a Snap package runs in sandbox. And it's maintained by the community.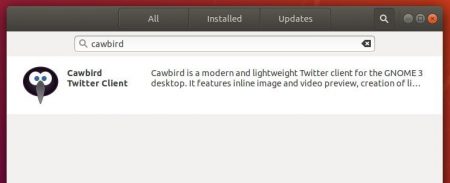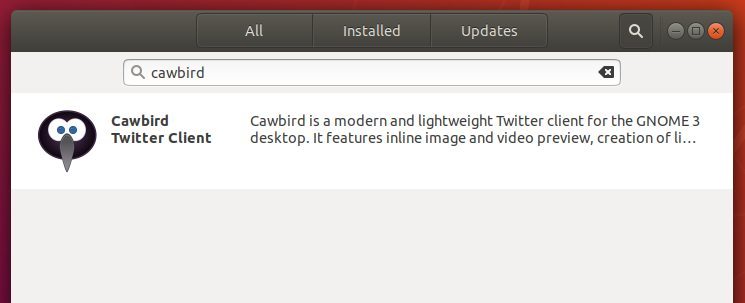 For those prefer native .deb package, go to the developer maintained repository at the link below:
Download Cawbird
Select Ubuntu, then click 'Grab binary packages directly' and download the .deb package for your system.
Finally install the .deb via Gdebi package installer (available in Ubuntu Software) and enjoy!