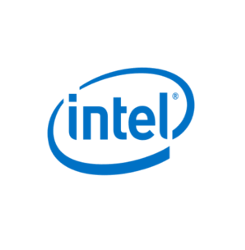 Want to change CPU frequency scaling in Ubuntu 20.04? There's a gnome shell extension can do the job.
CPU Power Manager is a Gnome-Shell extension for intel-pstate driver. If you have an Intel Core i CPU, the extension will offer an indicator menu for changing CPU frequency scaling.
To install the extension, simply do following steps one by one:
1.) Open terminal and install chrome-gnome-shell package if you're first time installing a Gnome shell extension:
sudo apt install chrome-gnome-shell

2. Go to extension page in your web browser. If you don't see the toggle icon, click link to install browser extension: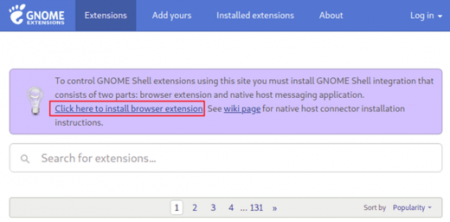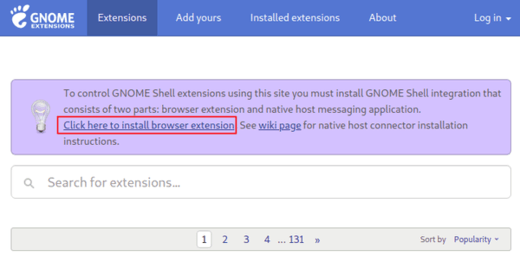 3. Finally refresh the web page (see the link in step 2), toggle on and install the extension.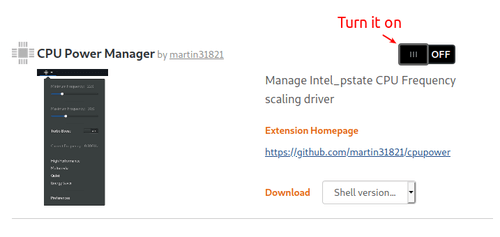 Once installed, you'll see the indicator applet in system tray area. To make it work, you have to click "Attempt installation" option, type user password and hit Enter.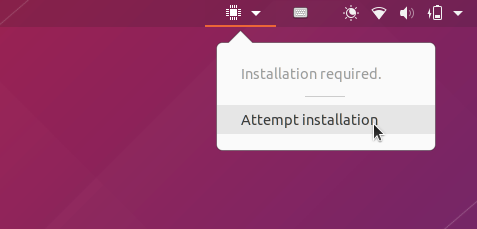 (Optional) To remove this gnome shell extension, either go to link in step 2 and turn it off, or use Extensions tool.