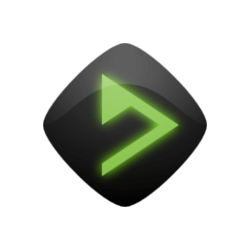 The forth bug-fix release of deadbeef music player 1.8 series was released a day ago with many fixes.
Deadbeef 1.8.4 release highlights:
Soundtouch plugin has been updated, and is now included in the releases
Added %last_modified% title formatting keyword (Cristian Ciocaltea)
Fixed stack overflow bug in converter
Fixed buffer overflow bug in mp3 parser
Fixed handling of leading forward shash character in zipper file names
Fixed handling user-specified file mask in artwork plugin
Fixed CBR MP3 scanning performance
Fixed stack overflow in title formatting tint range calculation
Fixed pulseaudio plugin configuration backwards compatibility issue
Fixed last.fm scrobbling of streaming shoutcast tracks
Fixed deadlock when loading cuesheets which recursively reference themselves
Fixed a false-positive when detecting free format MP3 files
Fixed skipping unsupported fields in cuesheets
Fixed a regression which caused MP3 tag editing to crash when text can't be represented as CP1252
Fixed playback of certain network streams
Fixed handling of ID3v2 COMM frame content description data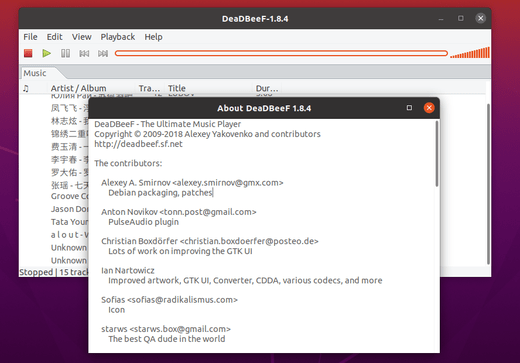 How to Install DeaDBeeF 1.8.4 in Ubuntu:
There's an Ubuntu PPA repository that contains deadbeef .deb packages, the new release package should be available in a few days.
You may also download the 64-bit .deb package from the link below:
DeaDBeeF for Linux
NOTE: If you've installed an old Deadbeef version from an Ubuntu PPA, you have to remove it first (run following command in terminal), as the .deb from the previous link will install the music player into /opt/ directory.
sudo apt remove deadbeef
Then install the .deb via Gdebi package installer (available in Ubuntu Software) and enjoy!