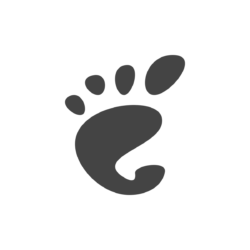 For those who prefer light theme, there's an extension now to make all the GNOME Shell components to be light!
Ubuntu so far has light and dark mode options available in the 'Appearance' settings page. It can switch the color scheme for system menu, notification, and app windows.
However, other components, such as panel and dock, are always dark!
GNOME developer team has been working on the full light mode support. Before it's going official, user can try it out via an unofficial extension.
With the extensions, the following part of your desktop will also go light:
Top panel.
Ubuntu Dock (left panel)
OSD (volume down/up pop-up)
Install Light Shell Extension
1. The extension so far supports GNOME 42, 43 and 44. Ubuntu user can first search for and install "Extension Manager" from Ubuntu Software.
2. Then, click on top-left 'Activities' to open overview screen. Search for and launch "Extension Manager" tool.
3. When the tool opens, navigate to 'Browse' tab. Search for and install 'Light Shell' extension.
In case 'Extension Manager' does not work for you, go to the extension web page via the link below:
Then turn on the toggle to install it!
If you don't see the ON/OFF toggle, install browser extension via link in that page and also press Ctrl+Alt+T on keyboard to open terminal and run command:
sudo apt install chrome-gnome-shell
Finally, refresh the web page.
Turn Off or Remove Light Shell
With the extension enabled, the dark mode (via Appearance settings option) will NOT go fully dark.
In the case, you can launch "Extension Manager". Then either use the ON/OFF switch to disable the extension, or click expand and use "Remove" button to uninstall.
That's all. Enjoy!