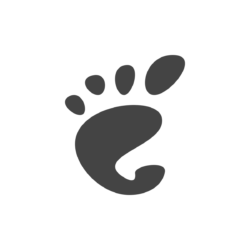 Run Ubuntu on laptop or other machine with touchscreen? You can enable touch feedback with an extension.
It's 'Touch X', an extension that support GNOME from version 40 to 44. Meaning for Ubuntu 22.04, 23.04, Debian 12, RHEL 9, Fedora, Arch, Manjaro and other Linux with recent GNOME.
In these systems, it supports ripple feedback where the screen is touched. The feedback looks a bit like the locate mouse pointer function as the screenshot below shows you.
I don't have a touchscreen device running Ubuntu. However, you can install and try the extension out by following steps one by one.
Install Touch X Extension
Firstly, open Ubuntu Software and use it to search and install the "Extension Manager" app.
Then, click on top-left 'Activities' to open overview screen. When it opens, search for and launch "Extension Manager".
Finally, navigate to 'Browse' tab in Extension Manager, search and install "Touch X" extension.
Once installed, switch back to "Install" tab. Then, click on the gear icon for that extension to open configuration page.
There you can change the color and radius of the ripple feedback.
For other Linux with GNOME, go to the extension web page via link below:
Then turn on the toggle switch to install the extension. And, use GNOME Extensions (available in Gnome Software) app to configure it.
If you don't see the ON/OFF switch, install browser extension via link in that page and refresh it.