Ubuntu will be by default suspended when your laptop battery is critically low. For those who want to disable or change the action, here I'm going to show you how to do it in Ubuntu 18.04 default Gnome Desktop.
1. First of all, open Ubuntu Software, search for and install dconf editor.


2. Then launch dconf editor from system application menu.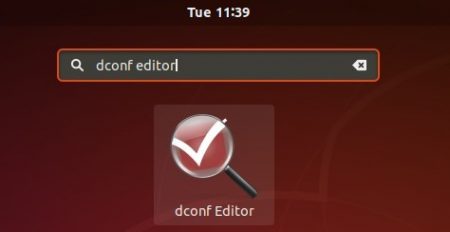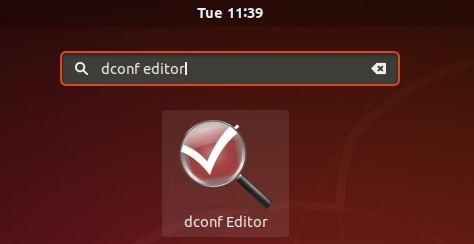 3. When it opens, navigate to org/gnome/settings-daemon/plugins/power. Then do:
scroll down and find the key 'critical-battery-action'
click go into its settings, and disable 'use default value' toggle.
set a custom value as you want.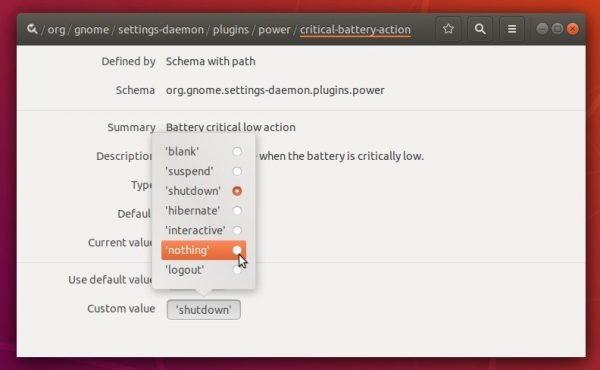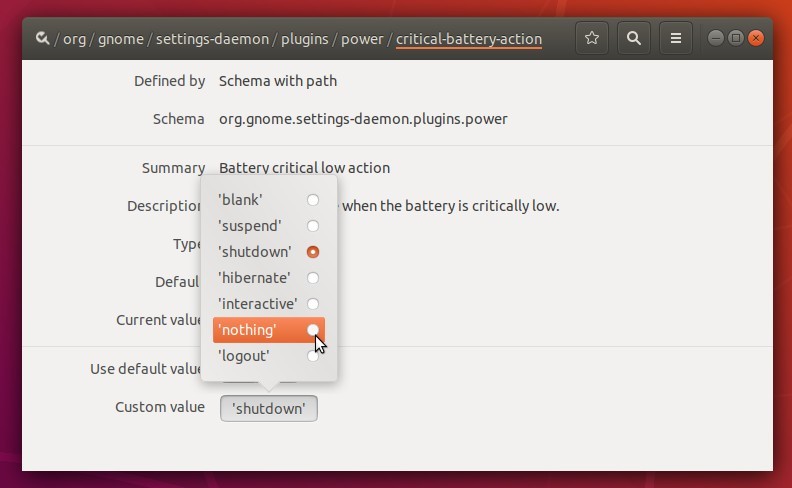 4. In the power settings page, you may also disable 'use-time-for-policy' so the percentage change is used instead of the time based notifications, which may fix a broken ACPI BIOS.