Want to create desktop wallpaper slideshow in Ubuntu 20.04 so it changes background wallpaper automatically with your photo images and given time interval?
This quick tip is going to show you how to easily setup a custom desktop slideshow without installing anything, though there are a few applications can do the job (e.g., wallch which is available in software center).
1. First open the pre-installed shotwell photo manager from system application menu.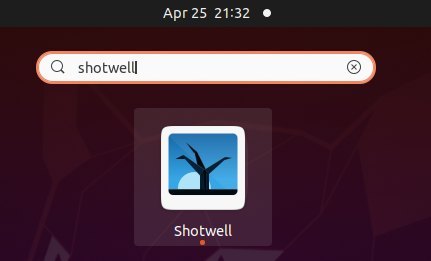 2. Then import your photo images via menu File > Import From Folder.
3. Then you can easily set a custom desktop slideshow via:
choose a selection of (Ctrl+click or Shift+click) or all photos (Ctrl+A).
go to menu File > Set as Desktop Slideshow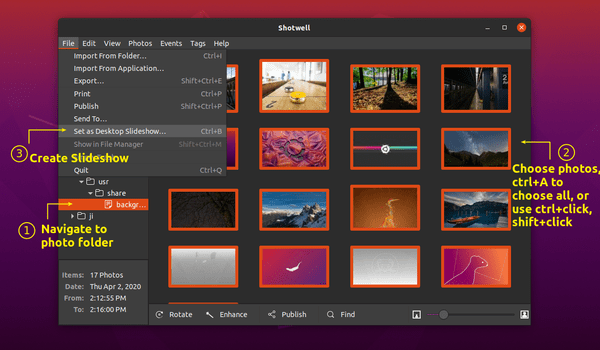 4. In next pop-up, set time interval, and click OK.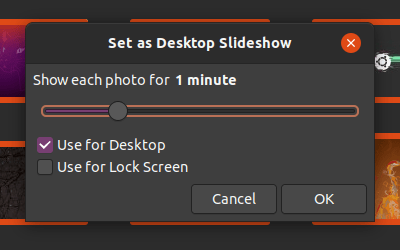 The desktop slideshow starts immediately and also automatically in next boot, until you change background wallpaper via System Settings > Background.