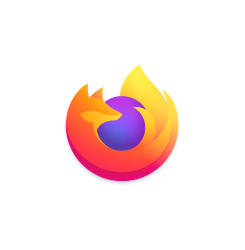 Mozilla Firefox web browser 84.0 now is available to download.
Firefox 84 is a big release. It comes with WebRender enabled by default in Linux Gnome on X for faster page rendering. For Wayland session, you can manually enable the feature in about:config page, search and enable gfx.webrender.all.
The new browser release also includes native support for Apple Silicon hardware, the M1 processor in new versions of the MacBook Air, MacBook Pro, and Mac mini.
Other features in Firefox 84.0 include:
The final release to support Adobe Flash.
Search shortcuts in the address bar.
Security fixes and more.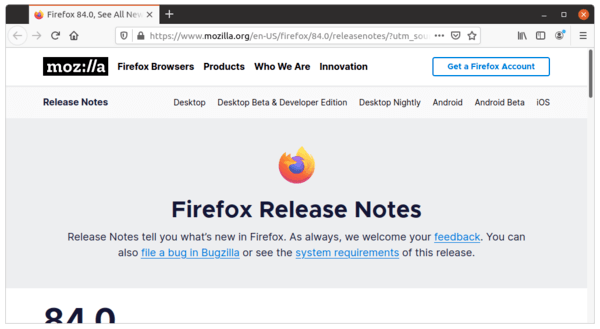 How to Get Firefox 84.0 in Ubuntu:
Ubuntu keeps publishing the latest Firefox packages through the main Ubuntu security & updates repositories. Just wait and Firefox 84.0 will be available to update for all current Ubuntu releases in next a few days.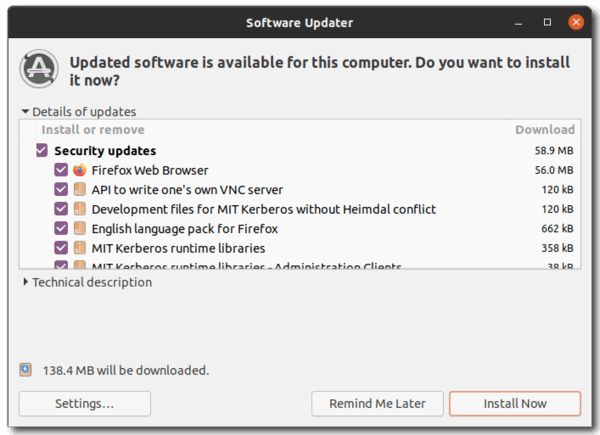 If you can't wait, Mozilla offers official Linux portable packages, in which you can run the executable file to launch Firefox. And you can download it from the link below:
Firefox FTP Download Page