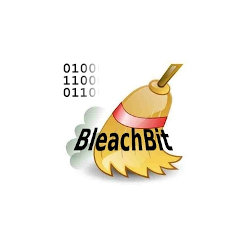 System cleaning software BleachBit 4.1.0 was released a few days ago with support for cleaning Pale Moon and Zoom.
With BleachBit you can free cache, delete cookies, clear Internet history, shred temporary files, delete logs, and discard junk you didn't know was there. Designed for Linux and Windows systems, it wipes clean thousands of applications including Firefox, Adobe Flash, Google Chrome, Opera, and more. Beyond simply deleting files, BleachBit includes advanced features such as shredding files to prevent recovery, wiping free disk space to hide traces of files deleted by other applications, and vacuuming Firefox to make it faster. Better than free, BleachBit is open source.
BleachBit 4.1.0 is marked as development release for the next 4.2.0 major release. It features:
Clean Pale Moon.
Clean Zoom.
Fix bug that not deleting whole Firefox URL History.
Fix that cleaning LibreOffice erase all its extensions.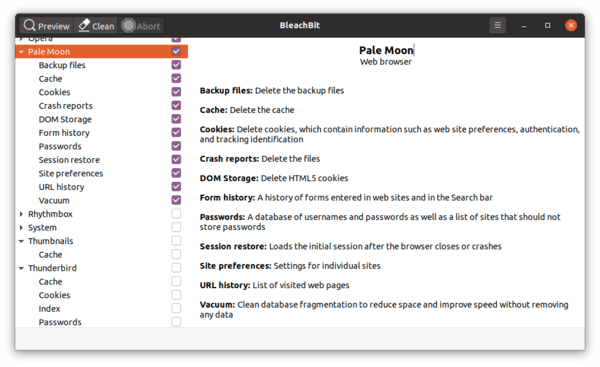 How to Get BleachBit 4.1.0:
The deb packages for Ubuntu 16.04, Ubuntu 18.04, Ubuntu 20.04, as well as packages for Debian, CentOS, Fedora, Windows, and source code are available to download at the link below:
Download BleachBit
Grab the .deb package for your Ubuntu edition, open & install file with either 'Software Install' or 'Gdebi package installer' if installed.