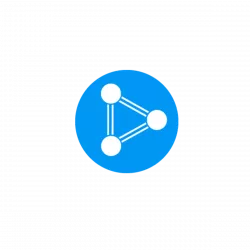 For those looking for a best looking Linux system, I would recommend Deepin and Zorin OS 16. And, I personally prefer the former one a bit more for the desktop appearance.
Deepin is based on Debian. It's great, but for those stick to most recent NVIDIA drivers, Ubuntu PPAs, and/or the Ubuntu communities, then UbuntuDDE Remix is a good choice.
UbuntuDDE Remix is a Ubuntu flavor that uses the Deepin Desktop Environment. It includes all the goodies from Ubuntu while having the beautiful desktop appearance.
The desktop has a blurred panel and start menu, while allowing to adjust the background transparency. Core apps has GTK4 style rounded corners. And it's has lots of configure options, including ability to toggle between full dark and light mode, and choose an accent color.
UbuntuDDE Remix 21.10 was released with Ubuntu 21.10 package base, Linux Kernel 5.13, along with the latest DDE desktop and software packages. And, there's new beautiful impish wallpapers. See the release note for details.
Download UbuntuDDE Remix:
The Ubuntu flavor requires 4GB RAM, 20GB disk space, and 2 GHz processor or better. The ISO image is available to download for 64-bit personal PC or laptop at the link below: