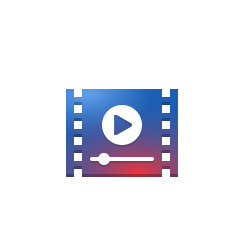 Celluloid, formerly Gnome MPV, released version 0.20 a few hours ago. Here's how to install it in Ubuntu 20.04 via PPA.
Celluloid is a simple GTK+ frontend for mpv media player. The latest 0.20 release features:
Make it possible to activate context menu when the playlist is empty.
Prevent constant resizing of the seek bar due to timestamp label resizing as its value changes.
Only show a single error dialog when a large number of errors occurs in rapid succession.
Add menu item for opening folders.
Adjust position of UI elements of modal dialogs in non-CSD mode to be more consistent with CSD mode.
Add support for loading external video tracks.
Make playlist shuffle toggleable.
Make arrow key bindings work with arrow keys on numpad.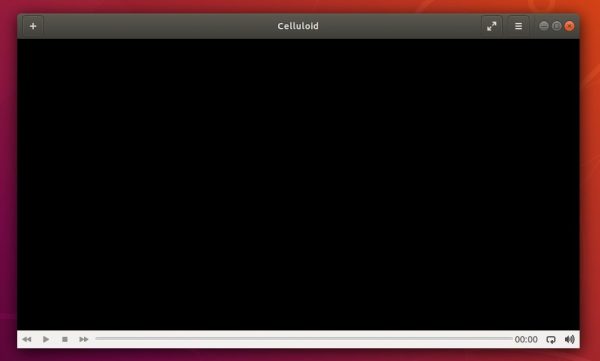 How to Install Celluloid 0.20 in Ubuntu 20.04:
Celluloid media player is available to install via Flatpak package in Flathub repository.
For those prefer apt repository, the formerly Gnome MPV PPA has made the new release packages for Ubuntu 20.04, Linux Mint 20.
1.) Open terminal either by pressing Ctrl+Alt+T on keyboard or by searching for 'terminal' from application menu. When it opens, run command to add the PPA:
sudo add-apt-repository ppa:xuzhen666/gnome-mpv
Type user password (no asterisk feedback) when it prompts and hit Enter to continue.

2.) Then install the media player via command:
sudo apt install celluloid
For Ubuntu derivatives, you may need to run sudo apt update to refresh package cache first.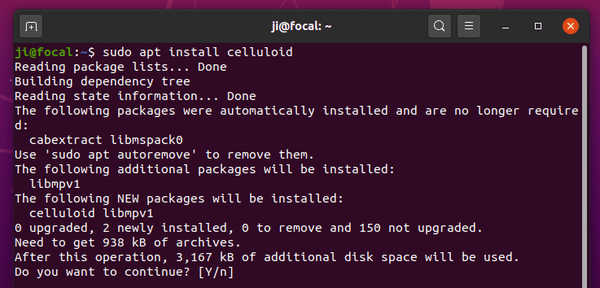 Uninstall Celluloid:
To remove the media player, open terminal and run command:
sudo apt remove celluloid
And remove the PPA repository via command:
sudo add-apt-repository --remove ppa:xuzhen666/gnome-mpv