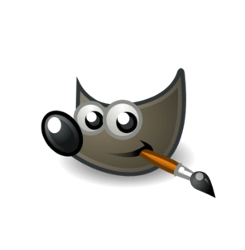 GIMP image editor 2.10.20 was released a few days ago with some new features as well as important bug-fixes.
GIMP 2.10.20 release highlights according to the release note:
Tool-group menus can now expand on hover
Non-destructive cropping now available by cropping the canvas rather than actual pixels
Better PSD support: exporting of 16-bit files now available, reading/writing channels in the right order
On-canvas controls for the Vignette filter
New filters: Bloom, Focus Blur, Lens Blur, Variable Blur
Blending options now built into filter dialogs
Over 30 bugfixes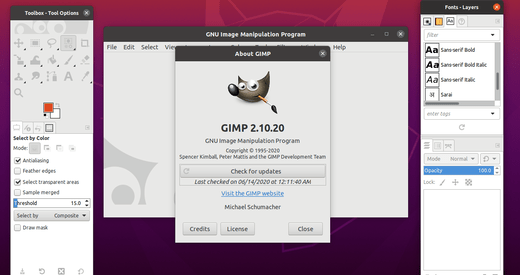 How to Install GIMP 2.10.20 in Ubuntu:
Ubuntu PPA:
It seems that the otto's PPA is not being updated, while it's still at v2.10.14.
Snap package:
The community maintained GIMP Snap package is still v2.10.18 at the moment. If you've installed it on your system, it will be auto-updated once the new package published.
Flatpak package:
GIMP 2.10.20 Flatpak package was made into flathub repository on June 7 once the source tarball was available. You can install it by running following commands one by one in terminal:
1.) Open terminal (Ctrl+Alt+T) and run command to install flatpak:
sudo apt install flatpak


2.) Add the flathub repository by running command:
flatpak remote-add --if-not-exists flathub https://flathub.org/repo/flathub.flatpakrepo


3.) Finally install GIMP flatpak via command:
flatpak install flathub org.gimp.GIMP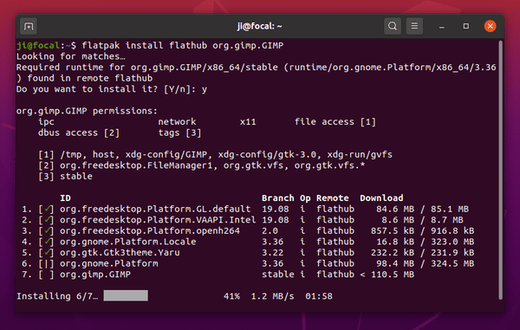 (Optional) To update installed GIMP Flatpak package, run command:
flatpak update org.gimp.GIMP
To remove GIMP flatpak package, run command:
flatpak uninstall org.gimp.GIMP