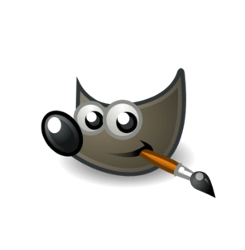 GIMP image editor 2.10.18 was released a day ago with new features and usability improvements. Here's how to install it in Ubuntu.
Due to a critical bug, v2.10.16 was skipped and GIMP 2.10.18 was released with following release highlights:
Tools now grouped in the toolbox by default.
Sliders now have a compact style by default.
Vastly improved user experience for the transformation preview
Dockable areas now highlighted when a dockable dialog is being dragged
New 3D Transform tool to rotate and pan items
Much smoother brush outline preview motion on the canvas
Symmetry painting enhancements
Faster loading of ABR brushes
PSD support improvements
Consolidated user interface for merging down and anchoring layers
Update check to notify users of new releases available
Various bug-fixes, and translation updates.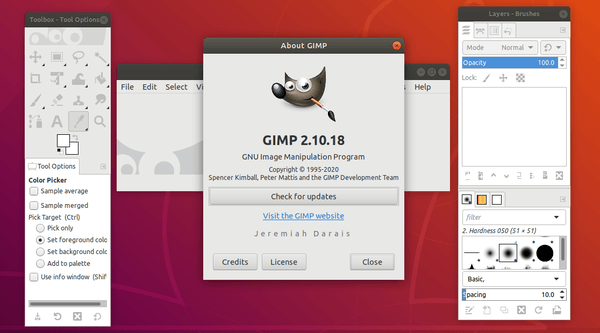 Install GIMP 2.10.18 in Ubuntu:
Neither the PPA repository nor GIMP Snap package are updated to v2.10.18 at the moment of writing.
However, GIMP Flatpak package has been updated for Ubuntu 18.04 and higher. Simply open terminal from application menu and run following commands one by one:
1. Install flatpak framework:

sudo apt install flatpak

2. Add flathub repository:

flatpak remote-add --if-not-exists flathub https://flathub.org/repo/flathub.flatpakrepo

3. Install GIMP flatpak package:

flatpak install flathub org.gimp.GIMP

4. If an old GIMP Flatpak version was installed, update it via command:

flatpak update flathub org.gimp.GIMP
GIMP Flatpak co-exists with Snap and native .deb packages. Run command to start it if you have more than one GIMP icon, and don't know which one to run.
flatpak run org.gimp.GIMP
Uninstall GIMP Flatpak package:
To remove the flatpak package, simply run command:
flatpak uninstall flathub org.gimp.GIMP