The lock screen background option is removed in the settings of Ubuntu 20.04 Gnome desktop. And now it uses blurred desktop wallpaper as the background of lock screen.
Still want to change the lock screen wallpaper? There is a Gnome Shell extension can do the job.
1.) Open terminal by pressing Ctrl+Alt+T on keyboard. When it opens, run command to make sure gir1.2-clutter-1.0 library is installed:
sudo apt install gir1.2-clutter-1.0


2.) Then in web browser go to extensions.gnome.org/extension/1476/unlock-dialog-background/.
Click on the toggle and confirm on the next pop-up to install the extension.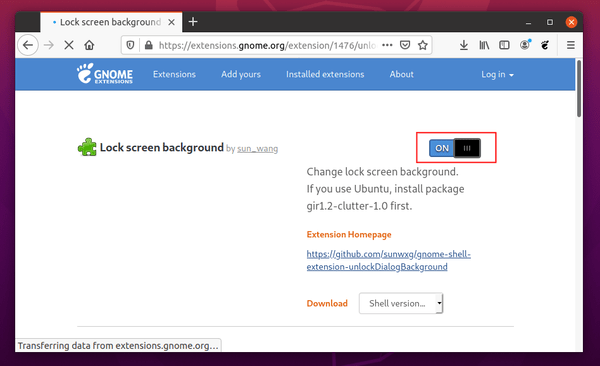 Don't see the toggle? Do following steps, then refresh the web page.
Click the link text "click here to install browser extension" and follow the pop-ups to install the browser extension:

Then open terminal via Ctrl+Alt+T and run command:

sudo apt install chrome-gnome-shell
3.) Launch either Extensions utility or Gnome Tweaks > Extensions (install it via Ubuntu Software), go to the extension settings page, and finally set a picture for lock screen background.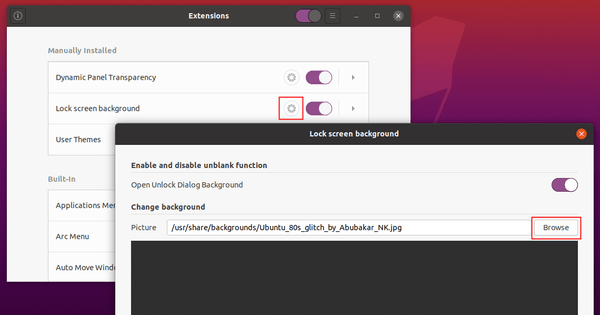 That's it. Enjoy!