This quick tutorial shows how to remove the Activities button in the left corner of top-bar in Ubuntu Gnome desktop.
The top-left corner 'Activities' button shows all opened application windows with a search box on the top and workspaces on the right. Some users find it useless and want to remove the button. And it can be done easily via a Gnome Shell extension.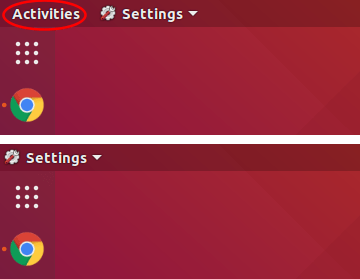 1. Open Ubuntu Software, search for and install Hide Activities Button.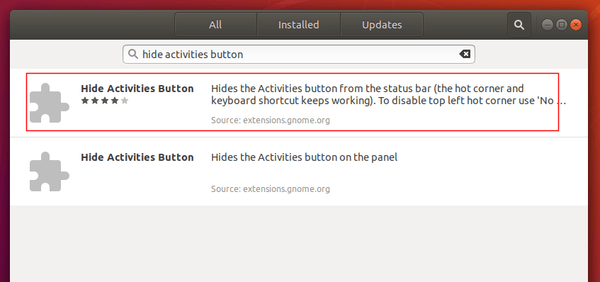 Install the first one. So far, it supports Gnome up to v3.34 (shipped in Ubuntu 19.10). Done!
2. To manage the extension, install and launch Gnome Tweaks via Ubuntu Software, then go to Extensions tab.