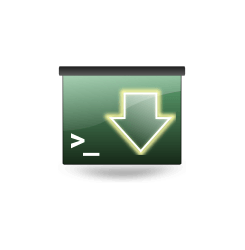 This simple tutorial shows how to install the latest drop-down terminal Guake 3.7 in Ubuntu 18.04, or Ubuntu 19.10.
Guake is an open-source drop-down terminal for Gnome desktop. While the software in Ubuntu main repository is old, the latest Guake 3.7 was released with following changes:
Add tab selection popover in each notebook
Add fullscreen hide tabbar option
Set custom colors for each terminal tab.
Add --select-terminal and --selected-terminal options to Guake CLI
Adds an option to display only the last directory on the current path as the tab name.
Reworked the tab name selection to use a drop-down menu.
Unfullscreen through D-Bus interface, as well as through CLI.
How to Install Guake in Ubuntu:
Linux Uprising team maintains a PPA repository that contains the latest packages for Ubuntu 18.04 and Ubuntu 19.10.
1.) Open terminal and run command to add the PPA:
sudo add-apt-repository ppa:linuxuprising/guake
Type user password, no asterisk feedback, when it prompts and hit Enter to continue.


2.) Then run command to install the drop-down terminal application via commands:
sudo apt update

sudo apt install guake
Once installed, launch Guake Preferences from system application menu and enjoy!
If an old version was installed previously, you may first kill Guake process or just reboot your machine to make it well working.
Uninstall:
To remove the PPA, simply go to Software & Updates -> Other Software, then remove the repository line.