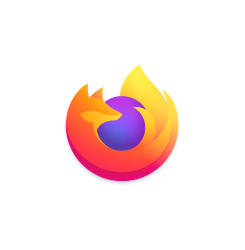 This quick tutorial shows Ubuntu beginners how to remove / hide the header bar (title bar) in the default Firefox web browser.
Firefox title bar, the bar above the tabs, does not look good in Gnome desktop. You can easily remove it as well as the top white corners so it will look like: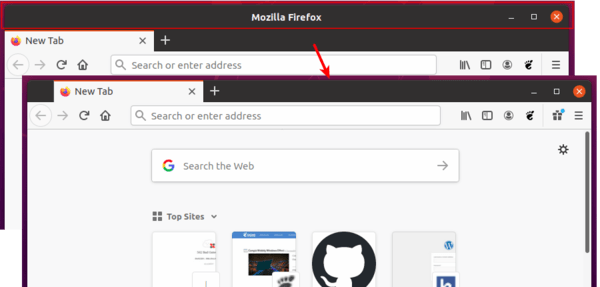 1. Remove Firefox header bar in Ubuntu:
The following steps works in all Ubuntu releases, though the title says for Ubuntu 20.04 only.
Click on the 3 lines icon to open Firefox menu.
Click "Customize …" menu option to open new Customize Firefox tab.
Finally un-check the "Title Bar" check-box in the bottom-left.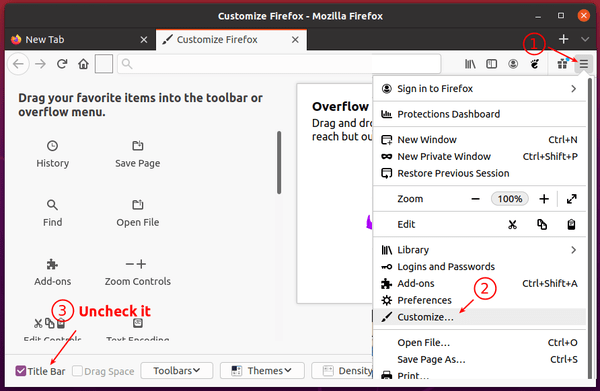 2. Remove top-left & top-right white corners in Firefox:
After removed the header bar, you'll see the white top corners. And it can be fixed by doing following steps.
Type about:config in address bar and hit Enter.
Click the "Accept the Risk and Continue" button.
Type mozilla.widget.use-argb-visuals in the search field
Check that 'Boolean' is selected
Finally click on '+' button to add the setting.
The white corners will gone once you restart Firefox web browser.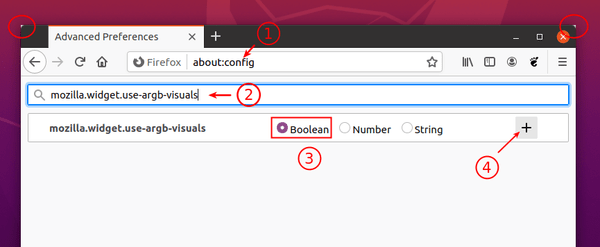 All done. Enjoy!