This simple tutorial shows how to enable and set up hot corners features in Ubuntu 20.04 with the default Gnome desktop.
With hot corners enabled, when you move the mouse cursor and hit one of the screen corners, it performs a predefined action (e.g., show desktop, open application launcher, launch a software, and run custom command).
The default Gnome desktop only supports top-left corner opening Activities overview, though it's not enabled by default. You can however set up more actions for the 4 corners via a Gnome Shell extension.
NOTE: Skip the first 2 steps if you're not first time installing a Gnome Shell extension.
1.) Open terminal by pressing Ctrl+Alt+T on keyboard, then run command:
sudo apt install chrome-gnome-shell

2.) Go to extensions.gnome.org, and click the link to install the browser integration.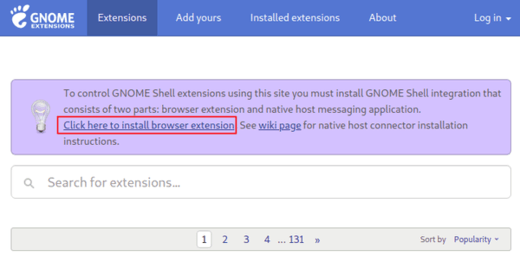 3.) Click the link to go to custom hot corner extension page, then toggle on and click install the extension.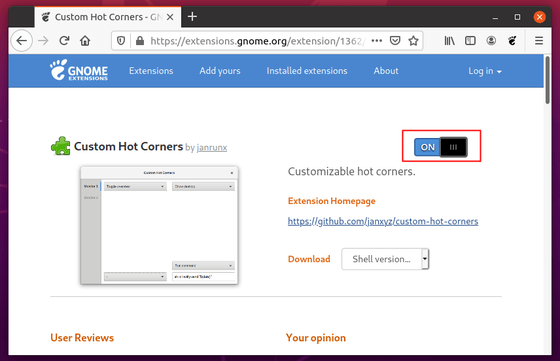 Once installed, select hot corner actions via extension setting either by Extensions utility or Gnome Tweaks tool.