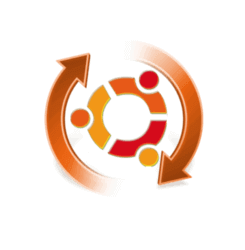 Ubuntu 21.04 Hirsute Hippo was officially released! For Ubuntu 20.10 users, here's how to upgrade your system to the new edition.
Same to the previous version, Ubuntu 21.04 is a short term release with 9 month support. It's powered by Linux Kernel 5.11 with following features:
Microsoft Active Directory integration
Use wayland as default session, while Xorg is still available.
Dark Gnome Shell Theme by default.
Use Desktop Icons NG extension for drag & drop support.
Use nftables as default firewall backend.
Add support for smartcard authentication
Toolchain and core application updates.
How to Upgrade Ubuntu 20.10 to Ubuntu 21.04:
1.) First of all, make backup of all your important data.
2.) Then disable or remove Ubuntu PPAs, or third-party repositories. To do so, open Software & Updates utility and go to Other Software tab.
3.) Next navigate to Updates tab, make sure the value of "Notify me a new Ubuntu version" is set to "For any new version".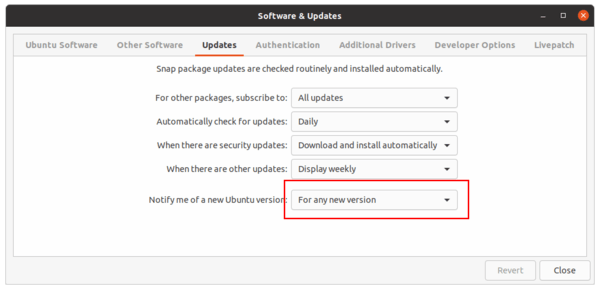 4.) If proprietary drivers are in use, it's recommended to switch to the open-source drivers under Additional Drivers tab.
5.) Press Ctrl+Alt+T on keyboard to open terminal, and run command to install all system updates:
sudo apt update && sudo apt upgrade

6.) Restart your machine, then open terminal and run command:
update-manager -d
The Software Updater will pop-up and prompt you that Ubuntu 21.04 is available.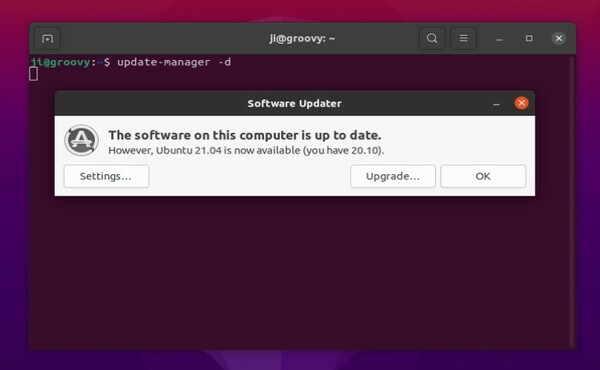 7.) Click on "Upgrade" button and confirm after reading the release note dialog.
NOTE: though the release note says Hirsute Hippo development branch. It did upgrade to Ubuntu 21.04 final edition in my test.
After that, it starts downloading the release upgrade tool: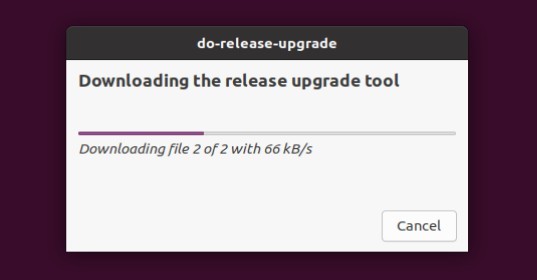 8.) Finally, you're at the system upgrade wizard: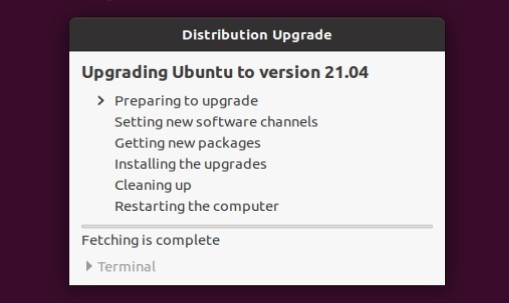 Before "Getting new packages", it will again ask for confirmation. And your WON'T be able to cancel the upgrading process once you click on "Start Upgrade" button.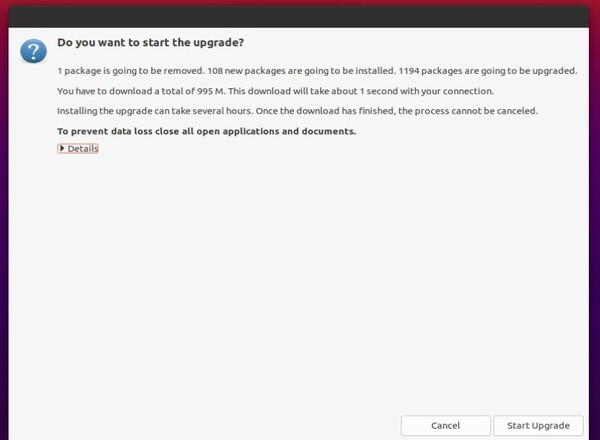 9.) Depends on network speed and system resources, the upgrading process can even take a few hours. However, there will be one or two confirm dialog during the process. So DON'T leave your machine too far, you have to keep an eye on it.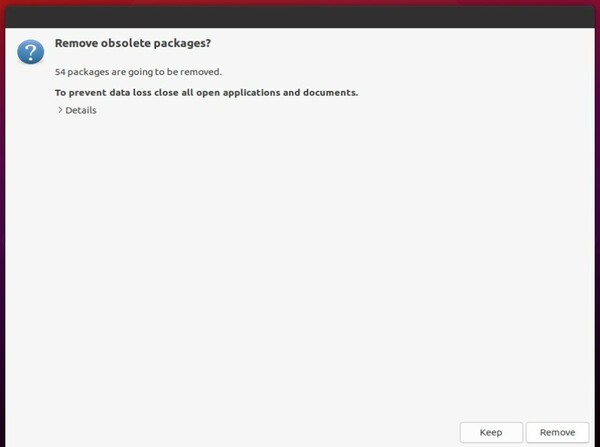 When everything's done successfully, it will prompt to restart the machine to complete the process.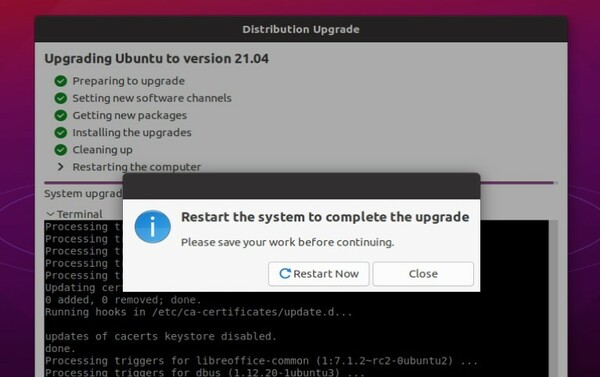 That's it. Enjoy!