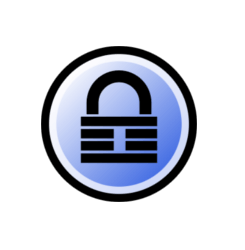 KeePass password manager 2.43 was released today with user interface and integration enhancements. All users of version 2.x are recommended to upgrade to the new 2.43 release.
Changes in KeePass 2.43 include:
Added option 'Remember password hiding setting in the main window'
Added yellow intermediate step in password quality progress bars.
Added trigger events 'Synchronizing database file' and 'Synchronized database file'.
Enhanced the Password Agent import module to support XML files created by version 3.
KeePass now excludes itself from Windows Error Reporting.
Added workaround for .NET initial focus bug.
Auto-Type improvements.
Improved main window state handling.
Improved construction and updates of the main menu and the group/entry context menus.
Main menu items can now be deselected by pressing the Esc key.
Improved performance of automatic scrolling in the main entry list.
Various other improvements.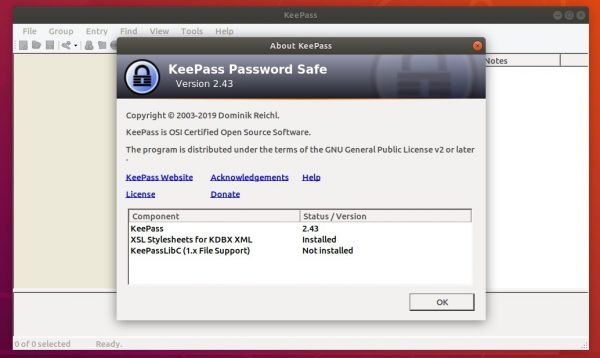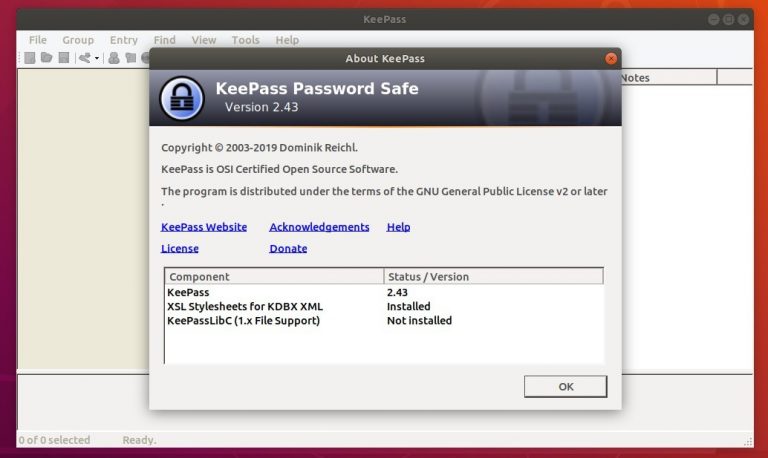 How to Install KeePass 2.43 in Ubuntu:
KeePass2 website only offers source tarball for downloading at the link below:
Download KeePass2 Source
While Julian Taylor's PPA is still at the old version 2.41, I've uploaded the 2.43 package into my PPA (temporary). All debian rules and patches are copied from Julian Taylor's PPA. USE IT AT YOUR OWN RISK!
The PPA so far supports for Ubuntu 16.04, Ubuntu 18.04, Ubuntu 19.04, and their derivatives.
1.) You can either download the .deb package from the PPA packages page, or open terminal (Ctrl+Alt+T) and run command to add the PPA:
sudo add-apt-repository ppa:ubuntuhandbook1/keepass2

2.) Then check updates and install the password manager via commands:
sudo apt update

sudo apt install keepass2
Uninstall:
To remove the PPA, either go to 'Software & Updates -> Other Software' or run command in terminal:
sudo add-apt-repository --remove ppa:ubuntuhandbook1/keepass2
To remove the mono password manager, run command:
sudo apt remove keepass2