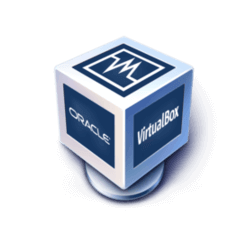 Oracle virtualbox 6.0.14 was released a few days ago with stability fixes. Here's how to install it in Ubuntu.
Virtualbox 6.0.14 release highlights:
Fixed an invalid-guest state guru meditation on Intel hosts.
Some fixes for systems with lots of processors
More compatibility for guests running ALSA setups with the AC'97 emulation
Fixed flicker, redraw issues. app crashes when using VBoxSVGA or VMSVGA graphics adapter
Support Linux hosts with kernel 5.3
Fixes to share folder in Linux guests.
How to Install Virtualbox 6.0.14 in Ubuntu:
For all current Ubuntu releases, you can either download the official .deb binary from the link below:
Download Virtualbox for Linux
or install VBox from its official apt repository by running following steps:
1. Open terminal (Ctrl+Alt+T), paste below command and run to add the repository:
sudo sh -c 'echo "deb [arch=amd64] http://download.virtualbox.org/virtualbox/debian $(lsb_release -sc) contrib" >> /etc/apt/sources.list.d/virtualbox.list'
For Linux Mint, you HAVE to replace $(lsb_release -sc) in the command with bionic for Mint 19.x, or xenial for Mint 18.x.


2. Then download and install the repository key via command:
wget -q https://www.virtualbox.org/download/oracle_vbox_2016.asc -O- | sudo apt-key add -


3. Refresh system package cache via command:
sudo apt update
4. Finally install Virtualbox 6.0.14:
sudo apt install virtualbox-6.0


Uninstall:
To remove it, simply run command in terminal:
sudo apt remove --autoremove virtualbox-6.0
And go to Software & Updates -> Other Software to remove apt repositories.