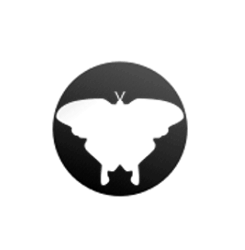 Qmmp, qt-based audio player with winamp like user interface, released version 1.4.0 last night with lots of changes.
Qmmp 1.4.0 is a big release that features YouTube plugin, sleep mode inhibition plugin, socks5 proxy support, and much more other changes including:
add feature to auto-hide empty service menus.
add option to disable two passes for equalizer.
add fast mute function for most output plugins.
add shared CUE parser.
added feature to transit between playlists.
add SOCKS5 proxy support.
added Ogg Opus support in the ReplayGain scanner.
improve qsui plugin, ffmpeg plugin, lyrics, cdaudio plugin, m3u support.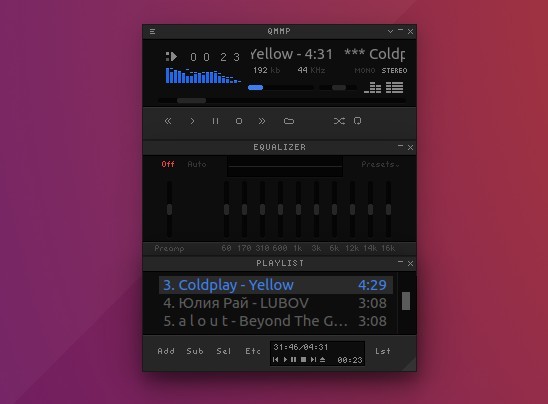 How to Install Qmmp 1.4.0 in Ubuntu:
The official Qmmp PPA has made the packages for Ubuntu 20.04, Ubuntu 19.10, Ubuntu 18.04, and Ubuntu 16.04.
1. Open terminal either by pressing Ctrl+Alt+T on keyboard or by searching for 'terminal' from app launcher. When it opens, run command to add the PPA:
sudo add-apt-repository ppa:forkotov02/ppa
Input your password (no asterisk feedback while typing) and hit Enter to continue.

2. If an old version exists on your system, upgrade Qmmp using Software Updater: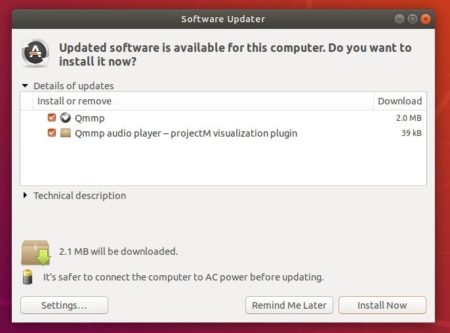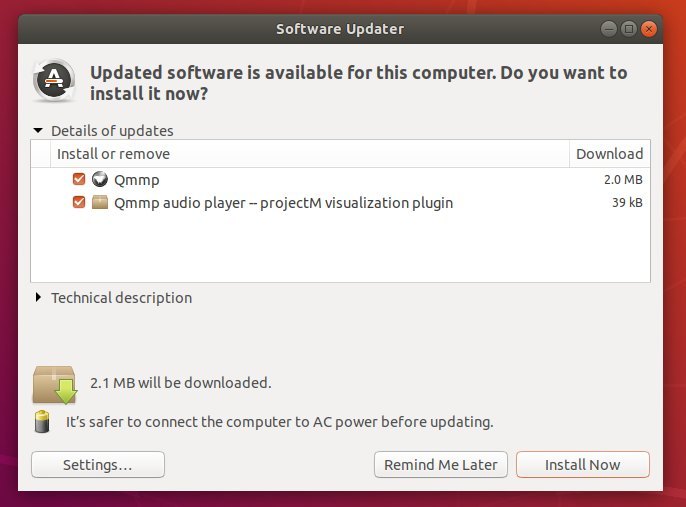 Or run commands to install or upgrade Qmmp and its plugins:
sudo apt-get update

sudo apt-get install qmmp qmmp-plugin-pack
Uninstall:
You can manage the PPA repository via Software & Updates utility, under Other Software tab.
To remove Qmmp music player, either use your system package manager or run command:
sudo apt-get remove --autoremove qmmp qmmp-*