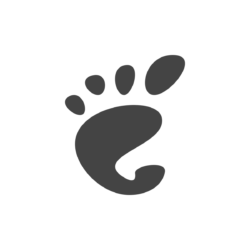 For users switching from macOS, there's an extension can replace top-left 'Activities' with 'Apple Menu' in Ubuntu 22.04 and Ubuntu 23.04.
It's 'Maccy Menu', which adds a menu in top-left with following options:
About This PC,
System Preferences (Settings),
App Store (Ubuntu Software / Gnome Software)
Recent Items (Recent Files)
Force Quit (xkill)
Sleep
Restart
Shut Down
Log out
The menu icon can be set between logos of Apple, Ubuntu, Debian, Linux, Arch, Fedora, and Kali. And, it provides option to either show or hide 'Activities'.
Install the 'Maccy Menu' extension
Don't know why, the extension does not show in my 'Extension Manager' app. However, it can be installed by using the ON/OFF toggle by visiting this page:
If you don't see the ON/OFF toggle, install the browser extension if prompted and refresh the web page.
Also, press Ctrl+Alt+T on keyboard to open terminal and run command to install the agent package:
sudo apt install chrome-gnome-shell
Once installed the extension, launch either "Extension Manager" or "Gnome Extensions" (both available to install in Ubuntu Software). Then, open the settings page for that extension to change logo, and/or toggle display 'Activities'.