A new version of Brackets, Adobe's open-source code editor, is now available — and it's a notable one for Linux users.
'The Linux build is now at par with what you get on Mac and Windows'
Brackets 1.11 is said to be "fully supported" on Linux according to Adobe, who add that "the Linux build is at par with what you get on Mac and Windows."
The extensible text editor also gains "complete support" for ECMAScript 6, including listing of  ECMAScript 6 code and support for its various features in the Quick hint list.
A smattering of bug fixes and improvements come as standard, including tweaks to the hint list, mapping for stylus mode, and various patches for issues related to installing extensions.
You can see a full list of changes for this release on Github.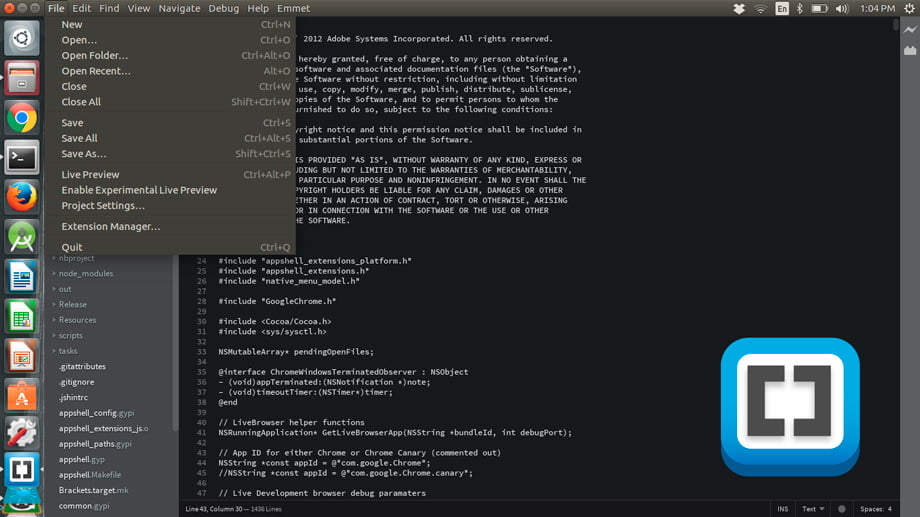 Try it, it's free!
I won't sit here, sipping my soya latte, pretending that Brackets is all kinds of amazing because, despite it being around for absolutely ages, I don't use it. Github's Atom, Sublime Text 3 and the venerable Gedit all cater to editing needs.
But I am not everyone; if you're a fan of Brackets, or think yourself unfulfilled and/or unhappy with existing code editors available on Linux, it might be worth checking out.
It certainly has an impressive, and in some areas unique, set of features.
And that's easy to do as you can download Brackets for Ubuntu directly from the Adobe Brackets Github page, linked below.