Want to change the position of top-bar items, e.g., Activities button, app menu, date and time, and system tray icons?
A Top Bar Organizer extension now is available for Ubuntu 21.04 Gnome 40. With it, you can drag and drop to re-order top panel items as you prefer. For example, moving the Activities button or date & time clock menu to right corner.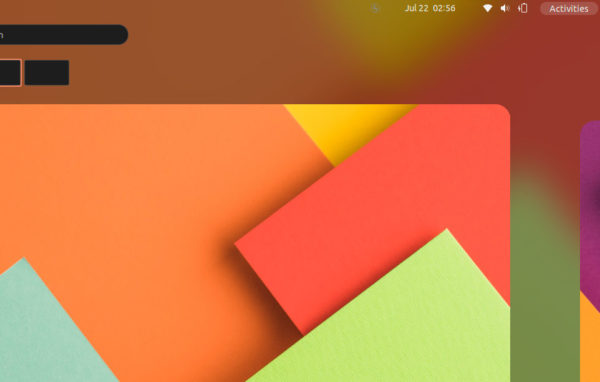 Install Top Bar Organizer:
1.) Firstly open terminal by pressing Ctrl+Alt+T on keyboard. When terminal opens, run command to install Gnome extension integration for web browser, as well as Gnome Extension management tool:
sudo apt install chrome-gnome-shell gnome-shell-extension-prefs
2.) Next go to the extension web page, and turn on the toggle icon to install it:
Don't see the slider icon? Install browser extension by clicking on 'Click here to install browser extension' link and refresh the web page.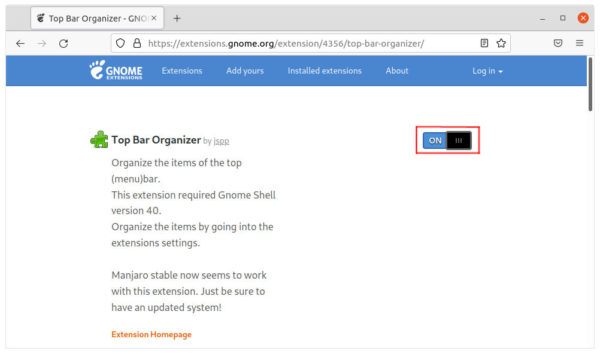 3.) Finally search for and open 'Extensions' from system app launcher. And click on the gear icon to open the extension settings.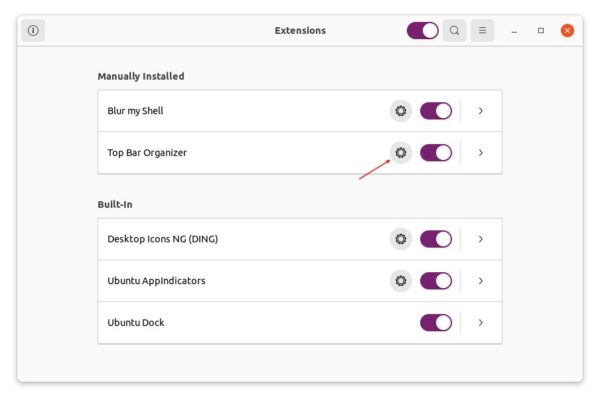 Next drag and drop to re-order all panel items and enjoy!