For those who have Philips Hue compatible lights, now it's easy to control them via a Gnome Shell Extension.
Hue-lights is an extension that offers a system tray indicator to control Philips Hue compatible lights using Philips Hue Bridge. The extension groups the lights in zones and rooms, allows you to control the state, the brightness, and the color.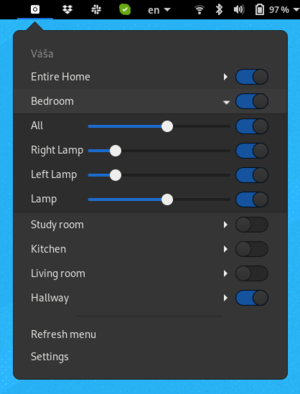 How to Install Hue-lights Gnome Shell Extension:
In your web browser, go to the extension web site and turn on the toggle icon to install it.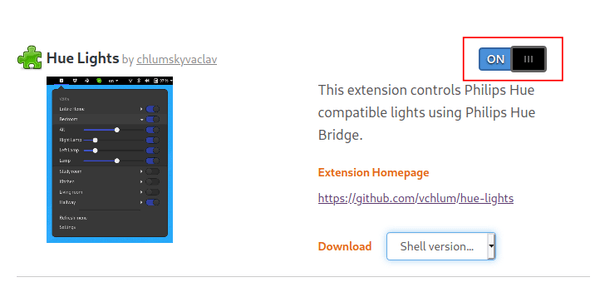 Once you installed the extension, the system tray indicator starts automatically and discovers Philips Hue bridges in your home network. For choice you may add the IP manually.
Don't see the toggle icon? Follow the link to install the browser extension (if it prompts):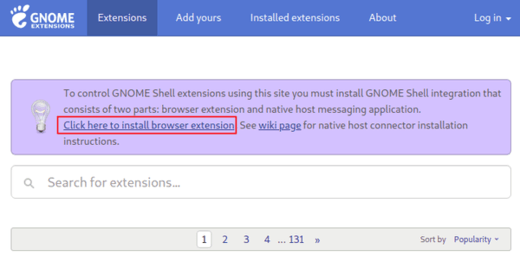 Then open terminal (Ctrl+Alt+T) and run command:
sudo apt install chrome-gnome-shell

And finally refresh the extension web page!
Uninstall the Extension:
To remove the extension, either turn off the toggle icon in the web page or use Extensions tool (install gnome-shell-extension-prefs package if you don't have it).