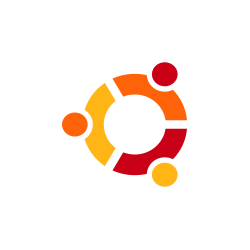 Looking for some different icons for your Ubuntu Desktop? Flatery is a flat style icon theme for Linux.
Flatery is a full desktop icons set licensed under the CC BY-NC-SA 3.0. It includes icons for app shortcuts, file folders, menu buttons, and in application icons.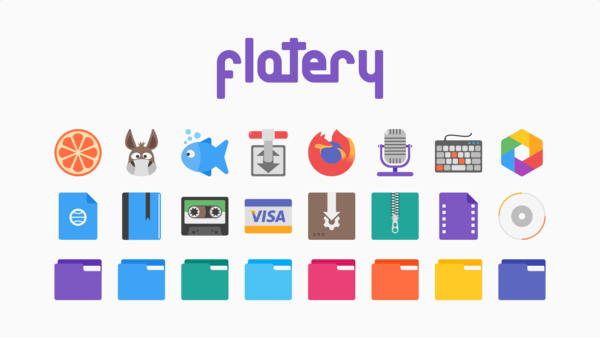 The icon theme is also available in different colors (each contains light & dark mode), including Black, Blue, Gray, Green, Indigo, Mint, Orange, Pink, Sky, Teal, and Yellow.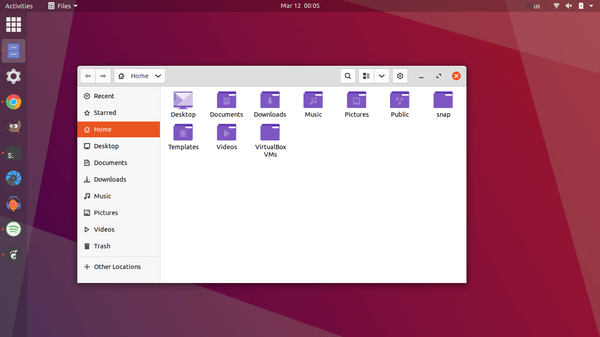 Download & Install the Icon Theme:
The theme is available to download at github project page.
You can simply click the link below to grab the zip archive:
Download Flatery (ZIP)
Then extract the zip archive in your file browser. Install it by moving all sub-folders to:
.icons – For single use. In Home folder press Ctrl+H to show hidden file folders. And create .icons folder if it does not exit.
.local/share/icons – For KDE desktop.
/usr/share/icons – For global use. Gnome users can open the folder via nautilus /usr/share/icons command.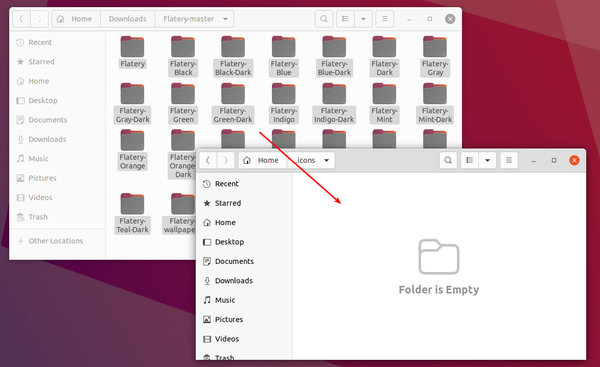 Finally apply the icon theme by Gnome Tweak Tool under Appearance tab: