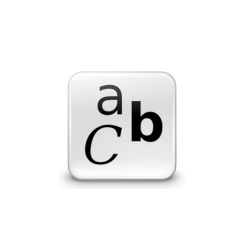 Want to install Google Fonts in Ubuntu? The GTK+ Font Manager now adds support for Google Fonts integration.
Font Manager is a simple font management tool for GTK+ desktop environment. By releasing version 0.8.0, it adds support for downloading and managing Google Web Fonts, so that you can use Google Fonts for off-line use on your desktop.
Font Manager 0.8 changelog:
Fix FTBFS with Vala 0.50+
Add Google Fonts integration via G button on header bar.
Require WebKitGtk and libsoup
Allow saving compare lists contents
Add GNOME Shell search provider
Update Unicode data to 13.0
Update vendor data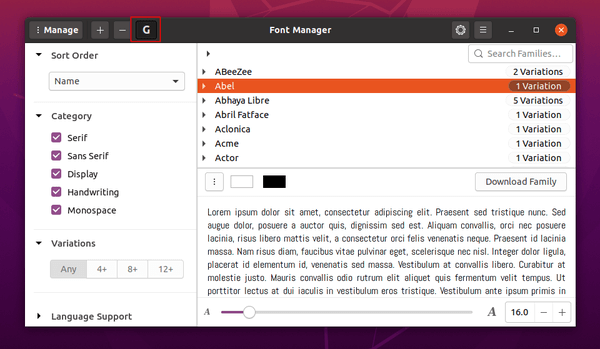 How to Install Font Manager 0.8.0 in Ubuntu 20.04:
The software has an official staging PPA contains the latest packages for Ubuntu 20.04 and Ubuntu 20.10.
1. Open terminal from your system application launcher. When it opens, run command to add the PPA:
sudo add-apt-repository ppa:font-manager/staging
Type user password (no asterisk feedback) for sudo prompts and hit Enter to continue.

2. Then upgrade the font manager, if an old version was installed, via Software Updater. Or run command in terminal to install it:
sudo apt install font-manager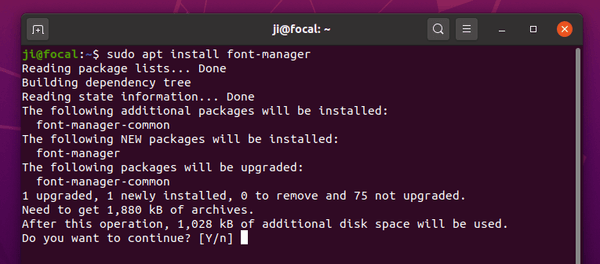 Uninstall Font Manager
To remove the PPA repository, either go to Software & Updates -> Other Software tab, or run command in terminal:
sudo add-apt-repository --remove ppa:font-manager/staging
And remove the font manager if you want via command:
sudo apt remove font-manager font-manager-common