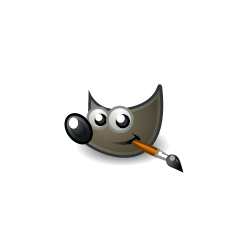 GIMP announced the 2.10.28 release of the popular image editor. The release includes mainly bug-fixes and stability improvements.
The source tarball of version 2.10.26 is available to download 2 weeks ago. Due to a build bug, the project team skipped it and announced GIMP 2.10.28 as the latest stable release with fixes.
Changes in GIMP 2.10.28:
For Windows users, the new GIMP released fixed some long standing issues, including:
Fixed very slow file dialogs that happen on slow or unavailable network devices, removable devices connection, or even fake floppy drives.
Fixed crash when opening files in specific third-party software.
GTK outputting the wrong character on some keyboard input using Input Engines.
TIFF exporting locks the TIFF files due to bug of Windows thumbnailer.
GIMP prevent some apps to open, when they need to watch some specific directory.
Apps with invisible windows, e.g., e.g. gesture shortcuts, screen capture, used to interfere and break some mouse interactions.
For macOS Big Sur, GIMP applied performance improvements to the packages since version 2.10.22 as experiments. Now the code has been moved to the main codebase.
The release also features GEGL 0.4.32, which introduced new edge_handling parameter allows to choose whether areas outside the input to be treated as above or below threshold for calculating distance. And the test system gets some nice improvements.
Other changes in GIMP 2.10.28 include:
The Dashboard dockable now has memory support in OpenBSD.
Fixes to plugins, including C-source, DICOM, GIF, PS, Sunras, BMP, DDS, PSD, TIFF, Gimpressionist, metadata viewer and several script-fu scripts.
A new Script-Fu function (dir-make) enables to create directories from scripts.
Fixed some accessibility issues in themes.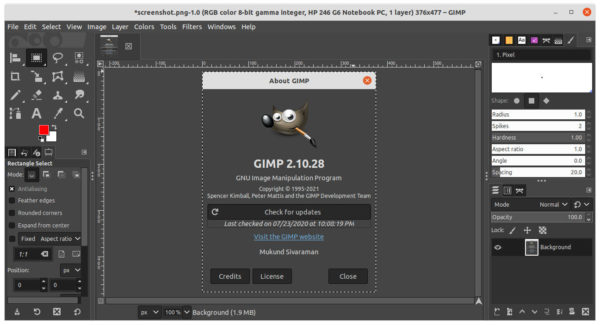 How to Install GIMP 2.10.28 in Ubuntu:
1. GIMP Flatpak:
The project team recommends the flatpak package, the universal Linux package format runs in sandbox. The package is available at flathub.org. Users need to follow the setup guide and install the flatpak via the command in the bottom of the link page.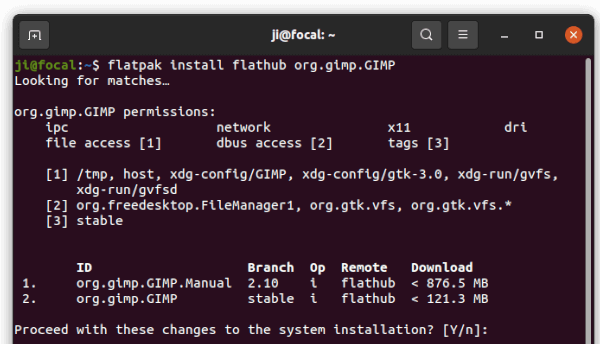 2. GIMP Snap:
The image editor is also available as Snap, another universal package format developed by Canonical, the company behind Ubuntu.
The snap version is so far GIMP 2.10.24. It however will automatically update to the latest (once published) after installed it. And the snap is available in Ubuntu Software: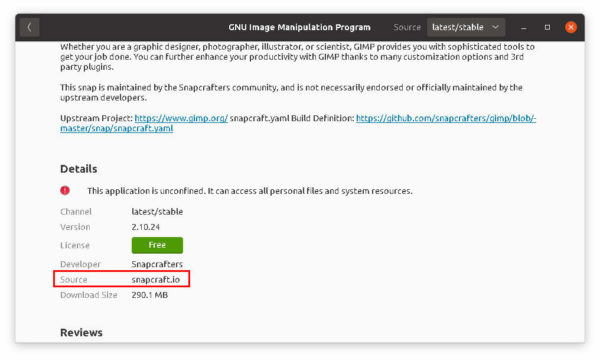 3. Ubuntu PPA
For those stick to the classic .deb package, GIMP 2.10.28 is available to install via this unofficial PPA in Ubuntu 20.04, Ubuntu 21.04, and Ubuntu 21.10.
1.) Firstly, either search for and open terminal from the Activities overview screen, or press Ctrl+Alt+T on keyboard. When terminal opens, run command to add the PPA:
sudo add-apt-repository ppa:ubuntuhandbook1/gimp
Type user password (no visual feedback) when it asks and hit Enter to continue.

2.) Next, install GIMP 2.10.28 either by running apt command in terminal:
sudo apt install gimp gegl
or upgrade the editor using Software Updater (Update Manager):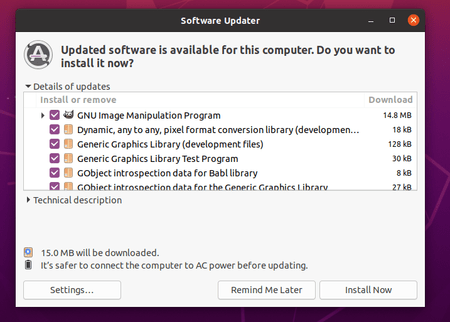 Remove PPA and restore GIMP:
For any issue, you can purge the Ubuntu PPA which will downgrade the installed packages to the stock versions. To do so, firstly install the ppa-purge utility:
sudo apt install ppa-purge
Next run command to purge the Ubuntu PPA:
sudo ppa-purge ppa:ubuntuhandbook1/gimp