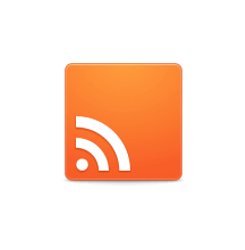 FeedReader is modern GTK+ 3 client for online RSS services like tt-rss and others.
FeedReader currently supports Feedbin, Feedly, FreshRSS, InoReader, Local RSS, Nextcloud/ownCloud, The Old Reader, and Tiny Tiny RSS.
It combines all the advantages of web based services like syncing across all your devices with everything you expect from a modern desktop application. It also allows to save articles to read-it-later with Instapaper, Pocket, or Wallabag.
Also it lets you share articals with others via Email, Twitter, Telegram.
How to Install FeedReader in Ubuntu 18.04 & Higher
The software is available in universe repositories of Ubuntu 18.10, Ubuntu 19.04, Ubuntu 19.10, but they are old and won't receive future updates.
To install the latest release in Ubuntu 18.04 and higher, open terminal either via Ctrl+Alt+T or from application menu, and run following commands one by one:
1. First run command to install the flatpak framework:
sudo apt-get install flatpak


2. Add flathub repository, which hosts a large list of flatpak applications:
flatpak remote-add --if-not-exists flathub https://flathub.org/repo/flathub.flatpakrepo


3. Finally install RSS client via command:
flatpak install flathub org.gnome.FeedReader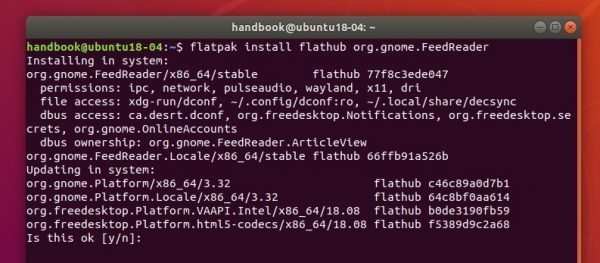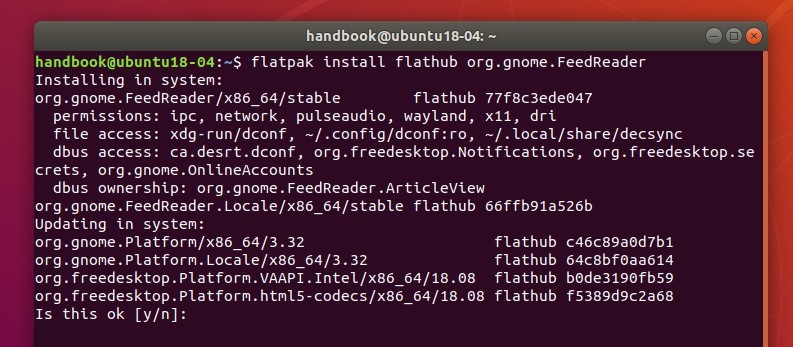 And future install updates if available via flatpak update org.gnome.FeedReader command.
(Optional) To remove FeedReader flatpak package, run command in terminal:
flatpak uninstall org.gnome.FeedReader