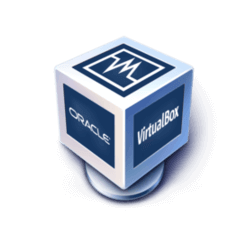 Oracle announced the new major Virtualbox 6.1.0 a few days ago with many great new features.
Virtualbox 6.1.0 includes following changes:
Implemented support for importing VM from Oracle Cloud Infrastructure.
Extended support for exporting VM to Oracle Cloud Infrastructure
Support for nested hardware-virtualization on Intel CPUs
Completely removed old style 3D support (with VBoxVGA).
Implemented experimental support for file transfers
Support for horizontal scrolling in the PS/2 mouse device.
vboximg-mount available on Linux host.
accelerate video playback on Linux, macOS.
Experimental support for VirtIO SCSI, to increase performance and improve scalability
Suport for Linux 5.4
GUI and many other improvements.
For more details, see the changelog.
How to Install Virtualbox 6.1 in Ubuntu:
For Ubuntu 16.04, Ubuntu 18.04, Ubuntu 19.04, Ubuntu 19.10, and their derivatives, you can either download the official .deb binary from the link below:
Download Virtualbox for Linux
or install VBox from its official apt repository by running following steps:
1. Open terminal (Ctrl+Alt+T), paste below command and run to add the repository:
sudo sh -c 'echo "deb [arch=amd64] https://download.virtualbox.org/virtualbox/debian $(lsb_release -sc) contrib" >> /etc/apt/sources.list.d/virtualbox.list'
For Linux Mint, you HAVE to replace $(lsb_release -sc) in the command with bionic for Mint 19.x, or xenial for Mint 18.x.


2. Then download and install the repository key via command:
wget -q https://www.virtualbox.org/download/oracle_vbox_2016.asc -O- | sudo apt-key add -


3. Refresh system package cache via command:
sudo apt update
4. Finally install Virtualbox 6.1:
sudo apt install virtualbox-6.1
Uninstall:
To remove it, simply run command in terminal:
sudo apt remove --autoremove virtualbox-6.1
And go to Software & Updates -> Other Software to remove apt repositories.