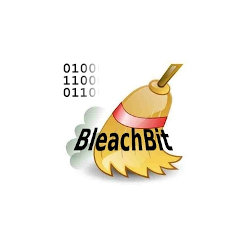 Free open-source system cleaning tool BleachBit 4.0.0 was released a few days ago. Now it's running on Python 3 instead of Python 2.
Changes in BleachBit 4.0.0 include:
Add cleaner for Discord.
Clean more of Google Chrome: IndexDB.
Clean more of Firefox: cookies, history.
Clean much more of Opera.
Clean much more of gPodder.
Improve responsiveness of application window while cleaning.
Fix cleaning VLC.
Support for Python 3.
Clean dnf autoremove
Other improvements and many bug-fixes.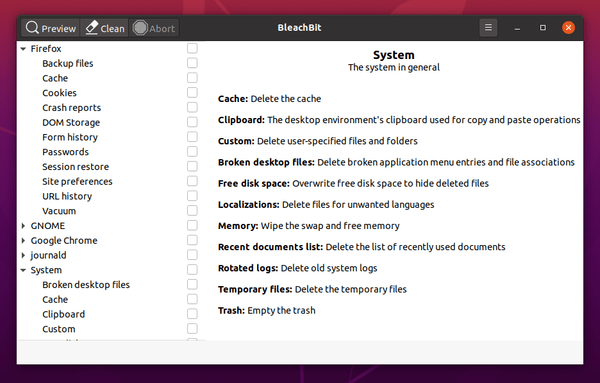 Install BleachBit 4.0.0 in Ubuntu:
While BleachBit in Ubuntu universe repositories is old. You can download the latest version from the link below:
BleachBit for Linux
Grab the .deb for your Ubuntu edition, Ubuntu 20.04 is not supported at the moment, then click install via Ubuntu Software or Gdebi.