By releasing version 0.96, the feature-rich screenshot application is finally ported to GTK3, making first step to get back to Ubuntu universe repository.
Shutter 0.96 does no longer depends on goocanvas, Gnome wnck, GTK2 version of image viewer widget, unique and appindicator module. Instead, it now requires GTK3 version of image viewer widget, GooCanvas2, and libwnck-3.
The release also remove the option "Captures only a section of the window". because it didn't work with the way how modern Qt and Gtk were drawing their windows anyway.
There are also possible issues including:
Multiple screens might or might not be broken
HiDPI screens might do screenshot of a nested menu in a wrong place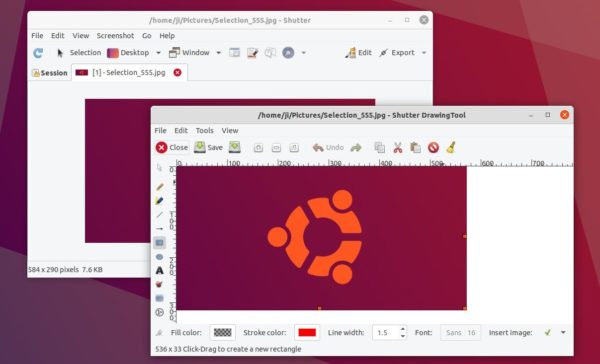 Get Shutter 0.96:
At the moment of writing no binary package is available to install, but only source tarball which is available in the link below:
For Ubuntu and Linux Mint users who like this screenshot tool, keep an eye on linuxupring PPA and xtradeb PPA, both maintains most recent Shutter packages.